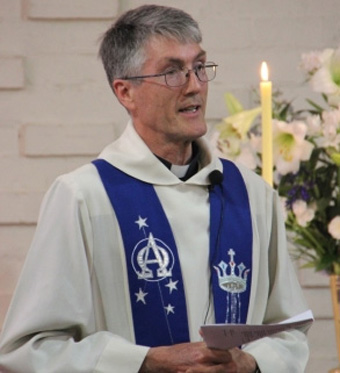 Wayne Muschamp  
Pastor
I was trained at Australian Lutheran College, Adelaide and graduated in 1982. I have served in Frankston Victoria, Brisbane Queensland, Launceston Tasmania and now the Holy Spirit has led me to Mitcham and Glen Waverley, Victoria. The ten years I have been here have been busy ones as I have seen growth in the number of young families in our congregation and served older members. It has been a fulfilling task to lead members to maturity to in Christ and to develop some exciting outreach activities.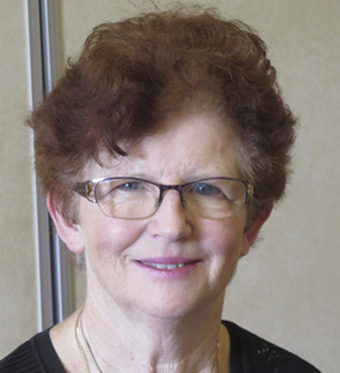 Merrilyn Beaumont
Children's Ministry
Hi, my name is Merrilyn. After many years of secondary teaching, I returned to Melbourne University in 1995 to follow my keen interest in linguistics. This led to work at Swinburne University leading a very grounded team in the provision of Migrant English and Literacy and Numeracy programs for adults. My childhood at Doncaster was blessed with very inspirational and noble Sunday School teachers, whose mentorship nurtured my passion for working with children in the church. And so since joining Waverley in 1984, it has been the most wonderful and joyous opportunity to continue with this precious ministry. Our Children's Ministry program shares the gospel in very interactive ways, and our teaching team empowers our children as active young Christians in a challenging world.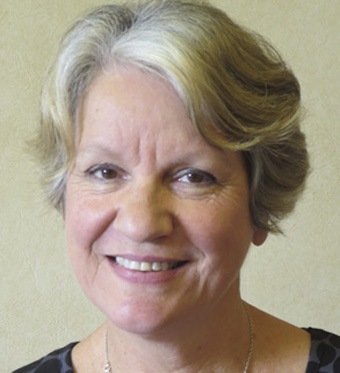 Susanne Hudson
Worship Ministry
Hi, my name is Susanne. Having been a teacher for most of my working life, I have been a member of 'Redeemer' since 1976,  together with my husband, Peter, joining just two weeks before our current church building was opened. My involvements in the congregation have been various over the years but I am currently involved in the Worship Committee. I am always interested in how Christ  can be made real to people in new ways, how worship can be made relevant to all and how our church can be a comfortable, welcoming place.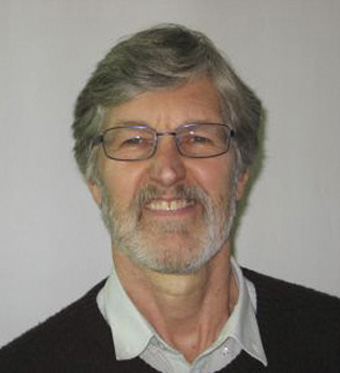 Rod Schubert
Governance
Hi, my name is Rod. I have been worshipping at Nunawading for many years. I am a member of the Church Council and the current chairman. I praise God that I am able to contribute to the good governance of our Church, liaise with Pastor Wayne and members of the various committees. I also enjoy helping people and maintaining our church facilities together with others. You are most welcome to join us!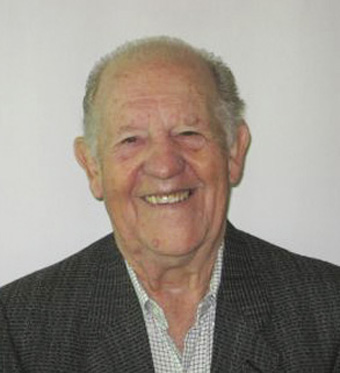 Harry Spiess
Senior's Ministry
Hi, my name is Harry. I am a retired Locomotive Engine Driver since 1992. Also a foundation member of the St.Paul's Nunawading Congregation beginning in 1956. In 1960 I volunteered to help build our Church building which was completed in 3 years. In June 1995  I was asked to lead the 50+Group Open Fellowship, it has been a blessing to bring Friendship and Fellowship to all our senior participants.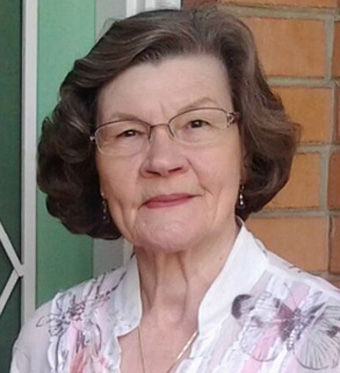 Lois Pratt
Pastoral Care
Hi, my name is Lois. I was born in Queensland to Lutheran parents and moved to Melbourne in my twenties. My husband, Clemens, and I were foundation members of Redeemer congregation, Waverley, now combined with St. Paul's Nunawading. The role of Pastoral Assistant has given me the opportunity to grow closer to members and take an interest in their lives. My main hobby interest is patchwork, applique and quilting. Making quilts for disadvantaged people, from babies through to the elderly via the large patchwork group I belong to, is a pleasant and satisfying way of giving to our community.